Our services for electrical controls can ensure improved output and reliability on a larger scale.
At Electric Power Systems, we service and sell electrical controls for a wide variety of systems to meet the simplest to even the most complex requirements. The electrical controls we work with may simply turn equipment off and on, control and monitor speed, or may include a comprehensive system responsible for controlling, monitoring, and communicating.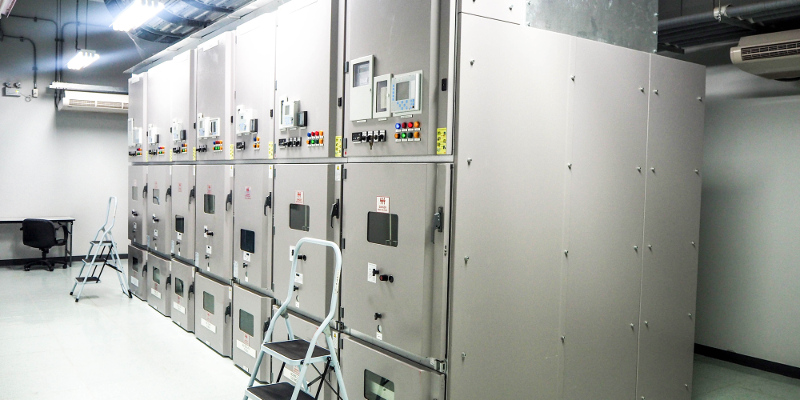 Common applications for the electrical controls we work with include fans, pumps, conveyors, and different types of material handling equipment. Often, these systems work in conjunction with each other for an integrated operational system and may use a variety of mediums to accomplish this, such as data highway, radio, fiber optics, and others.
Industrial and commercial electrical manufacturer since 1987
We ensure that all electrical controls and related equipment that we sell, service, and maintain operate safely and efficiently while maintaining a high level of user-friendliness for those who operate and use these systems on a regular basis. We also work closely with our clients to verify all applicable standards for their electrical controls are met based on industry regulations. Overall, our processes help electrical control systems become more efficient and safer to use for improved output and reliability on a larger scale.
Since 1987, we have provided exact, reliable results for our clients who are in need of service or repair for their electrical controls, and we are eager to exceed your expectations. For additional information about our services for electrical controls and how we can enhance your operations with our multiplicity of solutions, contact us at Electric Power Systems today.
FAQs About Electrical Controls
Our team at Electric Power Systems has extensive experience in installing and maintaining electrical control systems of all kinds. Below, we will go over the answers to a few of our most frequently asked questions on the subject to give you a better idea of what we can do for you.
What can your electrical controls do?
Our team has the right experience to design and install a wide variety of electrical control schemes and mechanisms. Whether you need to simply turn your equipment on and off, monitor and control the speed of various mechanisms, or ensure multiple systems are communicating with each other and firing together, our team has you covered.
What types of systems do you work on?
We have worked on a wide variety of systems over the years, creating and maintaining electrical controls for fans, pumps, conveyors, and other equipment. In addition, we have plenty of experience in getting these various mechanisms to work in conjunction, and we can install fiber optic cable, radio transmitters and receivers, or other devices to facilitate communication between the different parts of your system.
What services do you offer?
As mentioned above, our team can design and install the ideal electrical controls for your needs. Once the system is installed, we can provide ongoing maintenance and inspection services to ensure it remains in good working order. We will work with you to make sure your equipment remains safe, efficient, and reliable, allowing your operation to continue without interruption.
---
At Electric Power Systems, we can build electrical controls for those in Jacksonville and Tampa, Florida; Pearl Harbor, Hawaii; Norfolk, Virginia; San Francisco and Los Angeles, California; New York, New York; Houston, Texas; Raleigh, North Carolina; and Charleston, South Carolina.