We manufacture substations in addition to repairing and servicing them.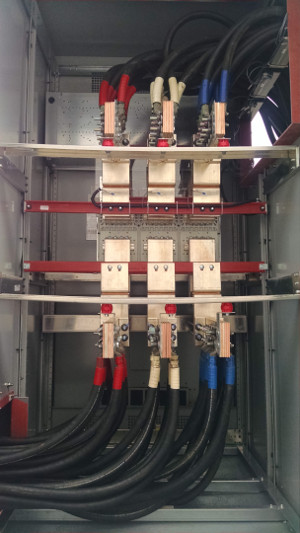 In an electrical distribution system, substations connect the distance, whether short or long, between electrical transmissions. When electricity travels a long distance, it is elevated to a higher voltage to minimize energy loss along its path. As it moves towards leaving this path, it enters a substation where the voltage is lowered to an appropriate level and distributed to the end user.
At Electric Power Systems, we can manufacture substations for your application according to your exact specifications. So, when you need a substation that requires custom features and nonstandard parts, trust our experienced engineers, manufacturers, and project personnel to produce the exact product your application needs.
We can manufacture several types of substations, including transmission, distribution, collector, and convertor substations, according to your application's requirements. Simply submit your design or project specifications to us, and we will carefully follow through on them to ensure your project's reliability and efficiency moving forward.
Not only do we manufacture substations, but we also repair, service, and maintain any equipment we produce, no matter its size or ongoing requirements. Overall, we are your preferred source for the manufacturing and servicing of all electrical equipment needed to run your industrial or commercial application on an ongoing basis.
Electric Power Systems- your electrical equipment manufacturer
We can give you further information about the substations we build, how long it takes, and how much your project will cost when you call us directly at Electric Power Systems. We look forward to hearing from you and to meeting your electrical manufacturing requirements from this point on.
---
At Electric Power Systems, we can build substations for those in Jacksonville and Tampa, Florida; Pearl Harbor, Hawaii; Norfolk, Virginia; San Francisco and Los Angeles, California; New York, New York; Houston, Texas; Raleigh, North Carolina; and Charleston, South Carolina.
Similar Services We Offer: