Iron core inductors can handle large loads at a low frequency.
At Electric Power Systems, we recognize that there is more than one application for inductors, so we have to be prepared to use the type that is best suited for your specific project. There are various types of inductors based on the core material, including air core inductors, ferromagnetic/iron core inductors, ferrite core inductors, ceramic core inductors, and laminated steel core inductors.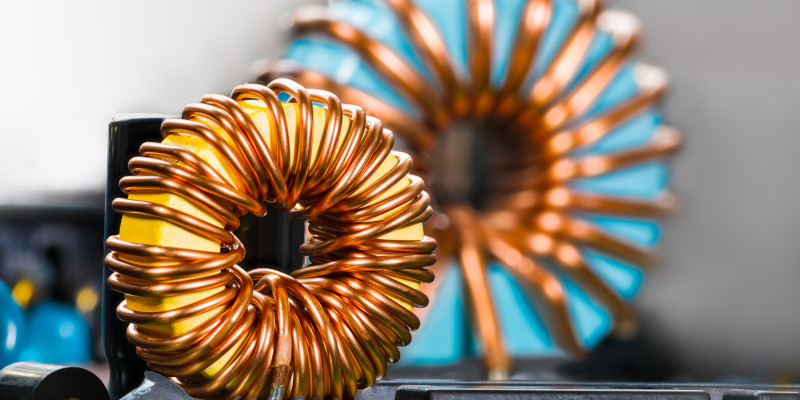 Iron core inductors utilize ferromagnetic materials that significantly increase the inductance of the coil. It is critical that the design and use of different types of ferromagnetic materials be considered, as it has a huge impact on the ultimate performance of the iron core inductors. The material that is used depends on the frequency at which it will operate. For example, a solid iron core is for very low frequencies, a laminated iron core for frequencies from 10 Hz to some kHz, and an iron powder core is for frequencies greater than hundreds of kHz to up to several hundreds of MHz. If more than 500 MHz, an air core should be utilized instead of an iron core inductor. To put it more simply, iron core inductors can handle large loads at a low frequency, whereas an air core inductor is designed to be used at a high frequency.
If you have an application that requires iron core inductors or would like to discuss which type of inductor would be best for your situation, don't hesitate to reach out to us. We have been a preferred specialty electrical manufacturer of transformers, motor starters, microwaves, and shore power substations since 1987 and look forward to assisting you.
---
At Electric Power Systems, we can build iron core inductors for those in Jacksonville and Tampa, Florida; Pearl Harbor, Hawaii; Norfolk, Virginia; San Francisco and Los Angeles, California; New York, New York; Houston, Texas; Raleigh, North Carolina; and Charleston, South Carolina.