Transformer testing is an essential part of maintaining your equipment.
In their simplest form, transformers are a type of electrical component that transmits electric energy between at least two separate circuits. These components regulate the voltage within the circuits, but in certain cases, the transformer will go bad and the circuit will become nonoperational. When this occurs, you will need to undergo the transformer testing process to gather helpful data about this electrical component.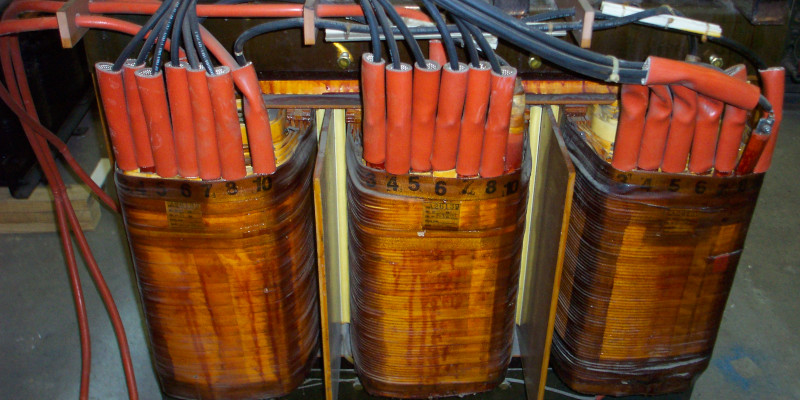 If you are having issues with a transformer and need assistance with the transformer testing process, rely on our team at Electric Power Systems to exceed your expectations. Our general transformer testing process is as follows:
We uncover the issue(s) (if any) with the components of the transformer.
We confirm that the transformer testing process is the same as the testing process followed within the manufacturer's facility.
We establish a baseline we can use to compare the results of further testing. This is essential to effectively diagnose and remedy problems in the future.
Electric Power Systems- your electrical equipment manufacturer
Transformer testing should not be reserved solely for when an issue arises. Rather, transformers should be tested routinely throughout their lifetime to reduce repair expenses and prevent operational downtime. We will effectively determine which tests should be used as screening tools and which tests we should use when suspicion about a specific problem develops.
Properly maintain the use of your electrical transformers with regular testing and diagnosis. To schedule transformer testing or to find out more about our experience-based processes, contact us at Electric Power Systems today.
---
At Electric Power Systems, we offer transformer testing services to those in Jacksonville and Tampa, Florida; Pearl Harbor, Hawaii; Norfolk, Virginia; San Francisco and Los Angeles, California; New York, New York; Houston, Texas; Raleigh, North Carolina; and Charleston, South Carolina.