We have been manufacturing custom electrical equipment for our client base since 1987.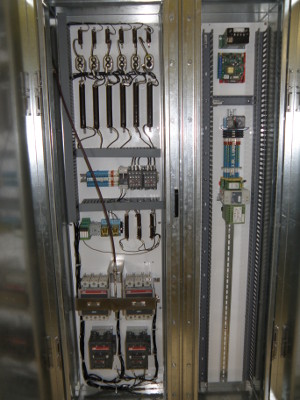 At Electric Power Systems, we are an electrical equipment manufacturer that is eager to bring you custom industrial transformers with a wide variety of electric equipment to make your project a complete success. Since 1987, industrial and commercial clients have come to rely on us and our expertise as a manufacturer of all types of electrical products.
Every product we produce is built according to client specifications, including industrial transformers, switchgear, substations, inductors, and motor controls. In addition, our experienced and professional engineers and personnel provide service, repair, and maintenance for all the products we manufacture and sell. When you need a diversified line of products and services, including key components, complete assemblies, microwave applications, power substations, or even mining utilities, we should be your next call.
We offer nationwide expedited service and the power controls you need at a competitive rate to operate efficiently, reliably, and safely. In addition, we provide top-of-the-line engineering products, so you can control single machines and integrated whole solutions for your operations. By customizing your industrial transformer, switchgear, motor controls, and other electrical equipment to your exact specifications, we build powerful relationships that leave you in control of your processes and distribution.
We are a growing leader in the electrical industry, and we welcome your call at any time. Reach out to us at Electric Power Systems today to discuss your project requirements and receive further information about our capabilities.