When you think of electric motors, you probably envision what is under the hood of your car. While this is one major way electric motors are used today, motors powered by electricity are used for innumerable applications and at sites of all types, including both commercial and industrial. At Electric Power Systems, we can design and build the electric motors you need to continue your operations, including the following types:
Manual motor starters—These are generally used for motor protection and give you the ability to switch the motor off manually. If there is ever a failure or overload, the device will trip, switching off and stopping the motor.
Motor circuit breakers—Like ordinary circuit breakers, motor circuit breakers protect against short circuits and overloads. In most cases, they are used for controlling the on/off of the electrical load.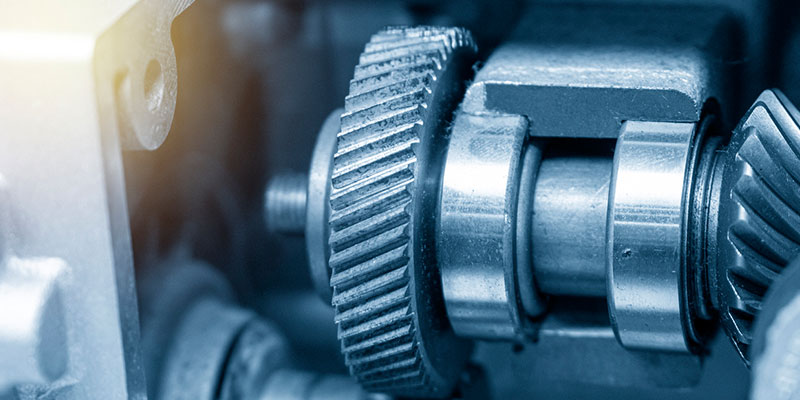 Contactors—These are electro-mechanical devices that switch a motor load on or off. In most cases, these are used for higher power ratings as compared to a relay.
Thermal overload relays—These are used to protect motors from overloads that can cause them to overheat and develop unrepairable damage. These relays use bimetallic strips that start to heat up when an overcurrent occurs. When used within a control circuit, they will stop the contactor from running, so the motor does not incur any damage.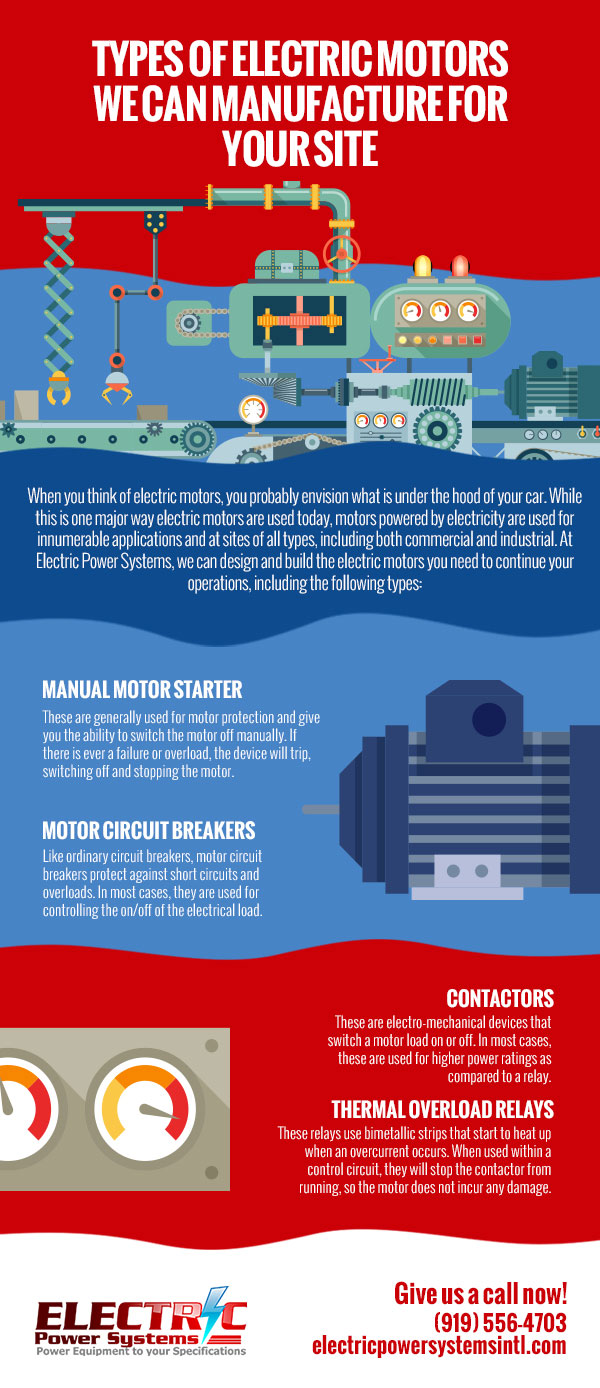 Of course, these are just a few of the types of electric motors we manufacture for our clients. Contact us at Electric Power Systems today if you want to know more!