We can evaluate the performance of your transformers.
Transformer testing refers to the comprehensive evaluation and analysis of transformers to ensure that they function properly and adhere to industry standards. Transformers are essential components of power transmission and distribution systems, converting electrical energy between different voltage levels. Transformer testing is critical to identifying potential issues with your system, assessing the condition of the transformers, and verifying the performance of the transformers.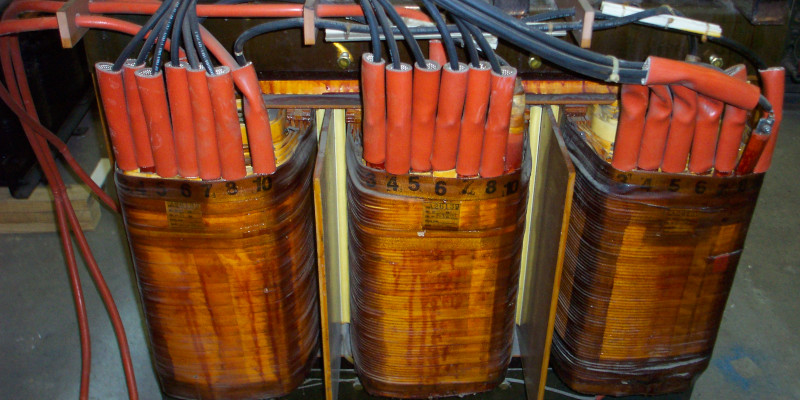 Transformer testing can be performed during manufacturing of an electrical product, during the installation of the electrical component, and as part of routine maintenance after installation. Regularly testing transformers is critical to ensuring they remain reliable, their longevity is preserved, and that they operate safely. When transformer issues are identified early on, costly failures and interruptions to the power supply can be avoided, which can increase the overall efficiency and stability of the electrical grid.
If you need reliable, thorough, and comprehensive transformer testing services here in the Houston, Texas area, turn to our team. At Electric Power Systems, transformer testing is one of our many services, and we will strive to exceed your expectations with the quality of our workmanship. Since regular transformer testing is a critical part of maintaining your equipment, we can come up with a custom schedule for your transformers and routinely provide this service for your operation.
Our goal is to help you maintain the safety, efficiency, and performance of your electrical system with ongoing transformer testing. To learn more about what happens during transformer testing or to schedule an appointment with our team, contact us today.
---
At Electric Power Systems, we offer transformer testing services to those in Jacksonville and Tampa, Florida; Pearl Harbor, Hawaii; Norfolk, Virginia; San Francisco and Los Angeles, California; New York, New York; Houston, Texas; Raleigh, North Carolina; and Charleston, South Carolina.