Industrial transformers do not generate electrical power. Rather, they move electrical power from one AC circuit to another using a process called magnetic coupling. Most industrial transformers are made up of four primary components, which include:
Output connections—This is where the electrical power is transported to the load. Depending on the load's requirement, it will either be increased or decreased at this point.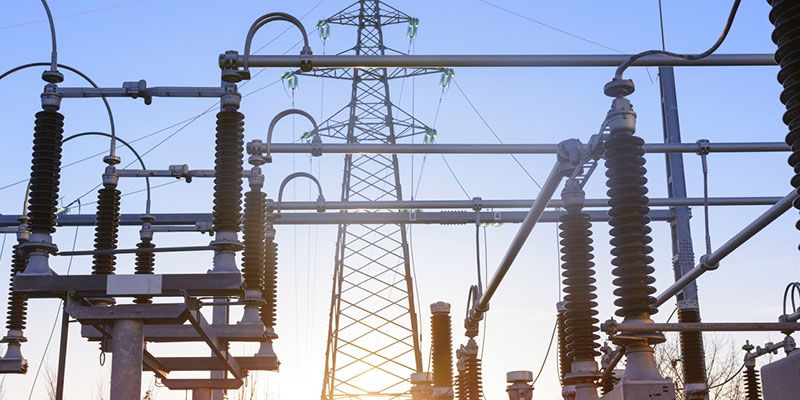 Input connections—Otherwise known as the "primary side," the input part of an industrial transformer changes and connects the main electrical power within this component.
Winding—Most industrial transformers have two types of winding: secondary winding and primary winding. The secondary winding delivers energy at the transformer or site of the changed voltage while the primary winding draws power directly from the source. In many cases, these coils are divided into several smaller coils to reduce the generation of flux.
Core—The purpose of the transformer's core is to control the path of the magnetic flux generated within the transformer. In most cases, a transformer's core is a series of multiple laminated sheets or layers instead of one solid bar of steel. Most transformers will also have one of two types of cores: shell type or core type.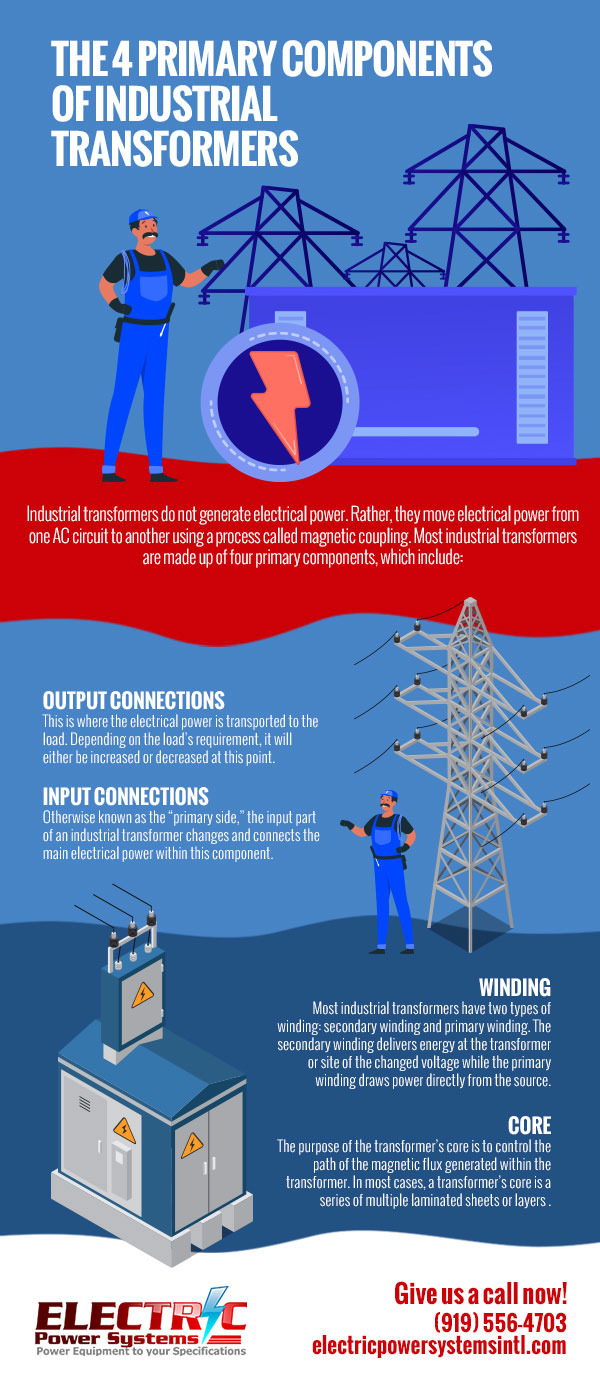 Do you have any questions about industrial transformers and how they operate? Do you need a new transformer manufactured for your industrial site? Contact us directly at Electric Power Systems!