We can expertly manufacture a shore power substation for your operation.
Shore power substations are specialized electrical devices installed in ports, harbors, or dockyards that provide a connection point for ships to access electrical power from an onshore electrical grid. The main purpose of shore power substations is to provide electrical energy to ships at berth, allowing them to shut down their onboard generators and reduce air pollution, noise, and fuel consumption while they are docked.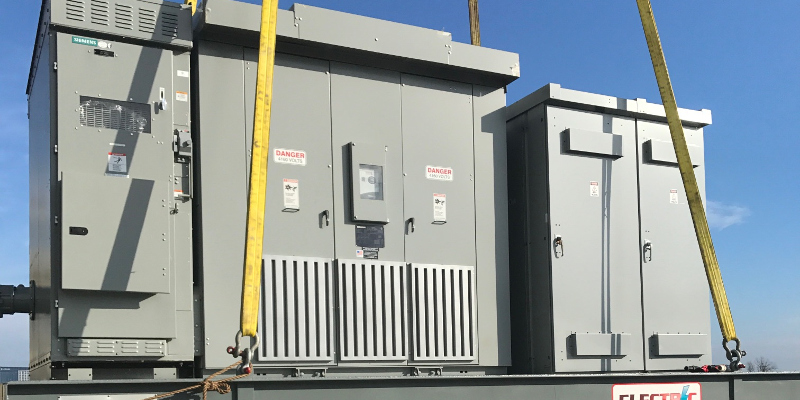 Shore power substations are becoming more and more popular as their benefits are recognized by various industries around the world. Not only do these powerful devices reduce air pollution and noise while a boat is docked, but they also provide a stable, reliable power supply to ships. This improves the reliability of onboard systems and reduces the risk of a power-related issue while the boat remains docked.
If you need a shore power substation manufactured for your operation, turn to our team here at Electric Power Systems. Shore power substations are just one of the many electrical components we create for various businesses here in the Houston, Texas area, and we'd be honored to assist you with your electrical manufacturing needs. Bring us your specifications for your new substation, and we will go above and beyond to meet these requirements and provide an exceptional manufacturing process from beginning to end.
We have exceeded customer expectations since 1987 with the quality of the electrical equipment we manufacture, including our shore power substations. For more information about these substations and the important role they play, reach out to us today.
---
At Electric Power Systems, we can build shore power substations for those in Jacksonville and Tampa, Florida; Pearl Harbor, Hawaii; Norfolk, Virginia; San Francisco and Los Angeles, California; New York, New York; Houston, Texas; Raleigh, North Carolina; and Charleston, South Carolina.