We work with many types of switchgear.
Switchgear refers to a collection of electrical devices that are used to control, protect, and isolate electrical equipment and circuits within a power system. Switchgear is an essential part of any power distribution and transmission network to ensure that the network works safely and efficiently.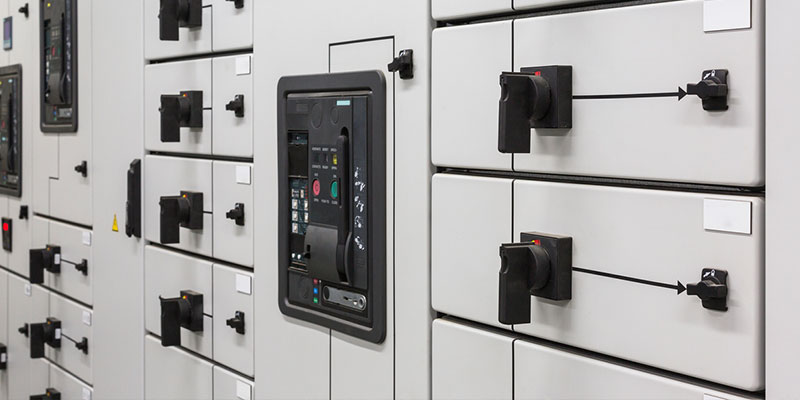 One of the primary functions of switchgear is to allow operators to control the flow of electricity by enabling or interrupting the current in electrical circuits. This control is crucial for the overall operation and maintenance of a power system. Switchgear also allows you to protect an electrical system against various faults and abnormal conditions. For instance, switchgear will protect your system if a sudden electrical surge occurs. And finally, switchgear allows you to isolate specific components or sections of the electrical network for maintenance or repair purposes.
If you need someone to service or repair your electrical system's switchgear, turn to us at Electric Power Systems. We provide high-quality service and exceptional solutions and can ensure your electrical system in the Houston, Texas area continues to work properly, safely, and effectively. And if you need custom switchgear manufactured for a specific application, we can provide this service.
We have been working with switchgear and providing exceptional electrical services and solutions to our customer base since 1987. When you partner with us, we will ensure your operation's switchgear works exactly as it should. For more information about our repair or manufacturing solutions for switchgear, get in touch with us today.
---
At Electric Power Systems, we can build switchgear for those in Jacksonville and Tampa, Florida; Pearl Harbor, Hawaii; Norfolk, Virginia; San Francisco and Los Angeles, California; New York, New York; Houston, Texas; Raleigh, North Carolina; and Charleston, South Carolina.